The time when the Photoshop was the king and Illustrator its queen in the design industry is a history. Almost every designer that create UI sooner or later started to love Sketch app. It looks like Adobe noticed that it has lost a niche. Now, the empire strikes back.
Let's compare Adobe XD with Sketch app. Thanks to this we will be able to answer the question from the article's title.
Adobe XD – what it is exactly
The history of the XD is very interesting. Adobe surprisingly launched a public Beta. Every interested person was able to download it and use for free. It was a pleasure to observe how the software evolved until it was released as XD CC during Adobe MAX event.
Adobe describes XD as the all-in-one UX/UI solution for designing websites, mobile apps, and more. It has a bunch of features that most interesting ones are listed below.
Core features:
In-App Prototyping – prototype is just a "tab" away. You can quickly start doing the one by switching tab and connecting artboards.
Repeat Grid – you are able to create dynamic and configurable grids with various content
Customizable Artboards – they work almost as well as the ones form Sketch
Symbols and Layers – symbols let you, of course, use repeatable element across whole design
Specs (Beta) – you do not have to create design specification on your own. XD is able to generate it "automagically".
Layout Grid – the feature introduced in the first update after the first release of XD CC. Needed to professionally create websites.
Preview on Mobile Devices – you can preview your design or prototype through mobile app for iOS and Andoird
Mac & Windows support – presence in Apple's ecosystem is a must. It is very nice that Adobe cares also about users of Microsoft platform.
Personally, I think that XD was not ready to be released as final tool. It did not have every needed feature to become all-in-one tool. Fortunately, it is quickly developed and improved. A month after the first release it was enchanted with very important features like Layout Grid and Design Specs (currently Beta).
Comparison with Sketch
Sketch does not have natively implemented prototyping feature. Its grid tool is not so advanced like the one in XD. It doesn't have built-in specs tool and it does not support Windows.
However, Sketch has got not only Artboards, it has got Pages that helps to organize design deliverables better. Bohemian Coding's tool is also able to create iconography easily. If you would like to create an icon in XD you will notice that it is not a piece of cake.
The panel with object properties has got much more options that Adobe's tool. You may find more fill options, different stroke variations.
Design assets export is also more advanced in Sketch. Adobe XD offers predefined settings. You can export your deliverables for Web, iOS, and Android. Sketch also has got a few presets, but it offers the ability to create own ones.
How Sketch overcomes XD advantages
The benefits of XD may be neutralized easily. Thanks to big Sketch community. Sketch plugins are able to extend the possibilities of the tool.
If you would like to create prototypes in Sketch you may use InVision or Marvel. Prototype creation is almost as easy and fast as XD.
Need more advanced Design Grid tools? Install free plugin – Craft. It does not also offer grid forming feature. You are able to fill the content of your design with text and images. You can export dartboards and make a prototype in InVision. If you need more advanced motion design prototypes – there is a Principle app or Flinto app that will help.
If your front-end developers would like to see some design specs – Invision already has got that feature. You can also use Zeplin or Sketch Measure plugin to show the precise parameters of your team.
As you can see, you may quickly supplement Sketch app with plugins and get even more features than current XD version. While Adobe is trying to say, everyone, that XD is all-in-one software – it is not. Sketch is a really holistic tool for all UX/UI Designers.
Potential
Adobe XD is evolving really fast. It looks like monthly update cycle will remain and bring a lot of good features with every release. This velocity is one of the biggest advantages of the mentioned tool.
Sketch has good a full set of needed features. Bohemian Coding is also working hard to bring interesting improvements. In 2017 Sketch was updated 15 times. Some of the updates were minor some brought revolutionary changes like Libraries or Resizing Controls.
While Adobe XD community is rather fresh. Sketch has got a really big group of fans. Every major company is designing in Sketch. You may find UI Kits, Icon Sets for all major platforms in various versions. Sketch enthusiast organizes meetups and supports each other.
The huge advantage of Sketch is in its plugins. If Bohemian Coding did not implement the feature you would like to have, you will surely find a plugin that does the work. Plugins may really extend the possibilities of Sketch. Unfortunately, XD does not have a huge set of plugins.
Pricing
Finally, let's talk about money. Sketch pricing is simple – pay $99 and use it forever. What is more, you will get a year of free updates. You can, of course, renew your license. Thanks
XD like the other Adobe tools is available in a subscription model. Your credit card will be billed $9.99 every month. This is less than other CC apps (if you would like to purchase just Photoshop or Illustrator you have to pay $19.99/mo).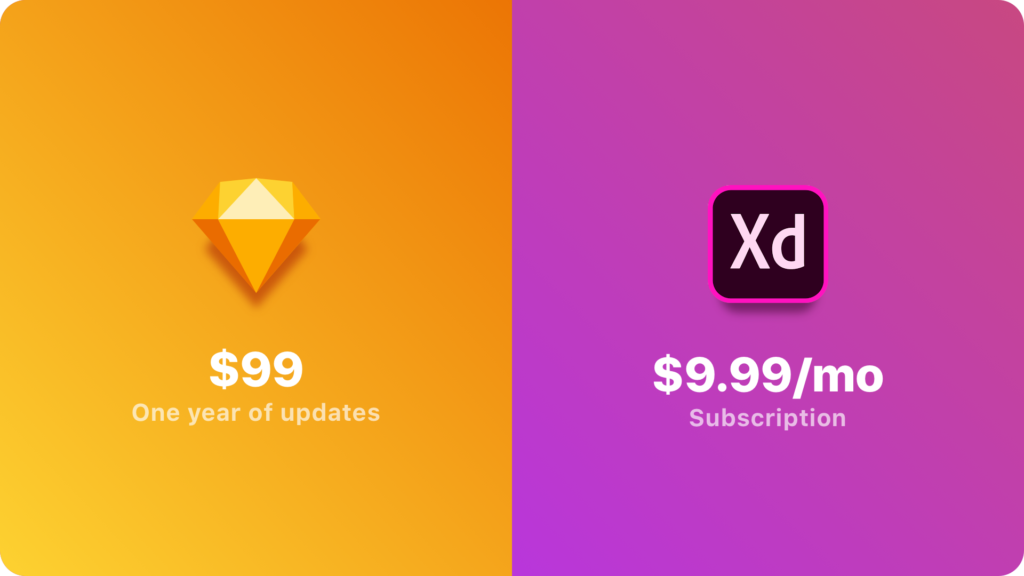 However, in my opinion, XD is not (yet?) a complete UI design tool. You need to purchase at least Illustrator to conveniently create iconography or make some advanced graphics. I think that this situation is Adobe business strategy – and the biggest disadvantage of XD.
Summing up
If you are Mac user, you know that there are lots of great tools like Sketch, Figma or Framer and of course Adobe XD is one of them.
However, if you are looking for a holistic solution, where you can do every element needed to your app or web design – stay with Sketch and install a few plugins. If you are a Windows user or you do not want to stop using Illustrator or Photoshop – Adobe XD is the tool for you. Remember that the best designers know more just one tool. If you would like to improve your skills for XD and Sketch quickly you may be interested in very practical online courses provided by Learnux.io.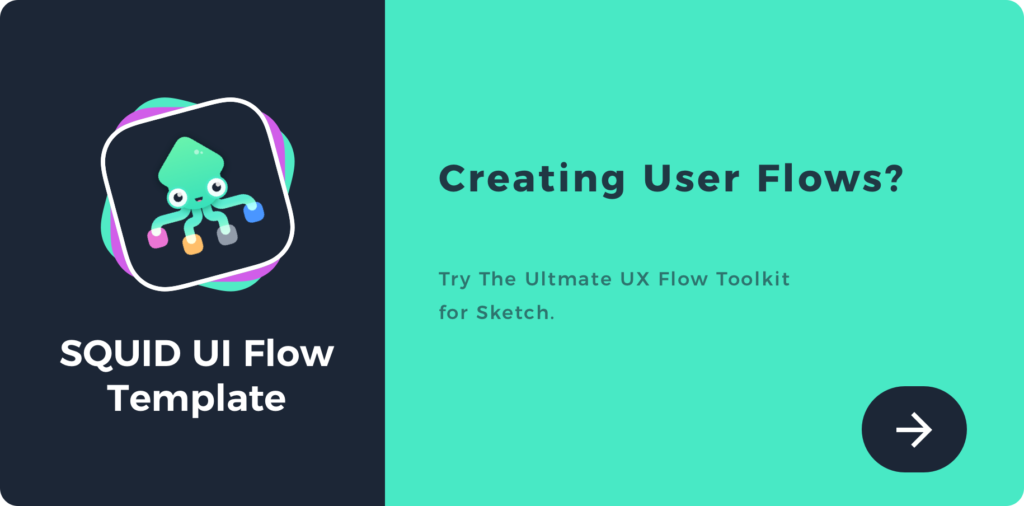 We live in a golden age of design software tools. This is a great situation because designers are able to use the one that suits their needs best. Software Companies work hard to make their products better and better.
Finally, there is no monopoly in the market. I think that this trend will not change in the nearest future – it looks like InVision's new product – Studio is going to compete with all of the top-notch tools we use.
I am really curious what are your experiences with switching to XD. Do you agree with mentioned observations? Please let me know in comments. Thanks!
If you would like to read and share articles like this with other designers – feel free to join UX Misfits Community on Facebook. UX Misfits is a group of designers who would like to discover inspiring articles.
Similar articles: